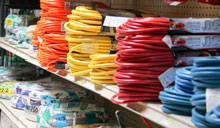 Electrical
Everything from Electrical cords, bulbs, to light switches, and recepticals.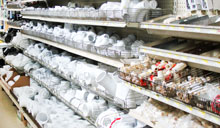 Plumbing
Shop for PVC fittings, faucets, valves, and your bathroom/kitchen plumbing needs.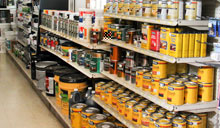 Paint & Supplies
Paint, stains, polyurethane, strippers & thinners, tape, and painting supplies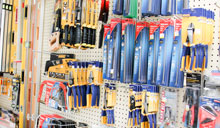 Tools
Power tool like DeWalt, Bostich and hand tools from Irwin, Stanley, Crescent, etc.
Agricultural Fencing
Gates or fencing to control your livestock, and rubber mats for animal comfort.
Animal Feeds
Animal feeds, bedding and rubber mats for livestock and home pets and animals.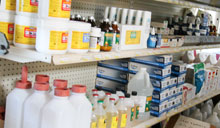 Animal first-aid
We carry a wide variety of livestock medicines and health supplies.
Lawn & Garden Supplies
Lawn & garden supplies including potting mix, pesticides, insecticides, and more.
Drain Pipe
When you need to drain a little or a lot of water, we carry corrugated draineage pipe.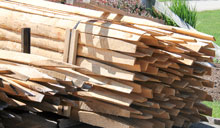 Home Fence Supplies
Wether you are fixing up your home or animal fencing, we have the supplies.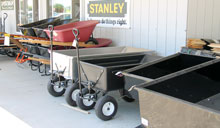 Carts & Wheelbarrows
When the job needs to get done, we sell a variety of wagons and wheelbarrows.
Shovels, Rakes and more
Ground shovels, garden rakes, snow shovels, post diggers, forks and more.